1. Key features
Lotte On, which integrates seven Lotte Group retailers, differentiates itself with vertical platform services
Lotte On is an online integrated shopping platform launched by integrating the e-commerce business of 7 Lotte Group companies based on Lotte's offline distribution business assets. Increase expertise by opening vertical platforms focused on specific categories.
Lotte On is focusing on strengthening the open market by actively recruiting new sellers.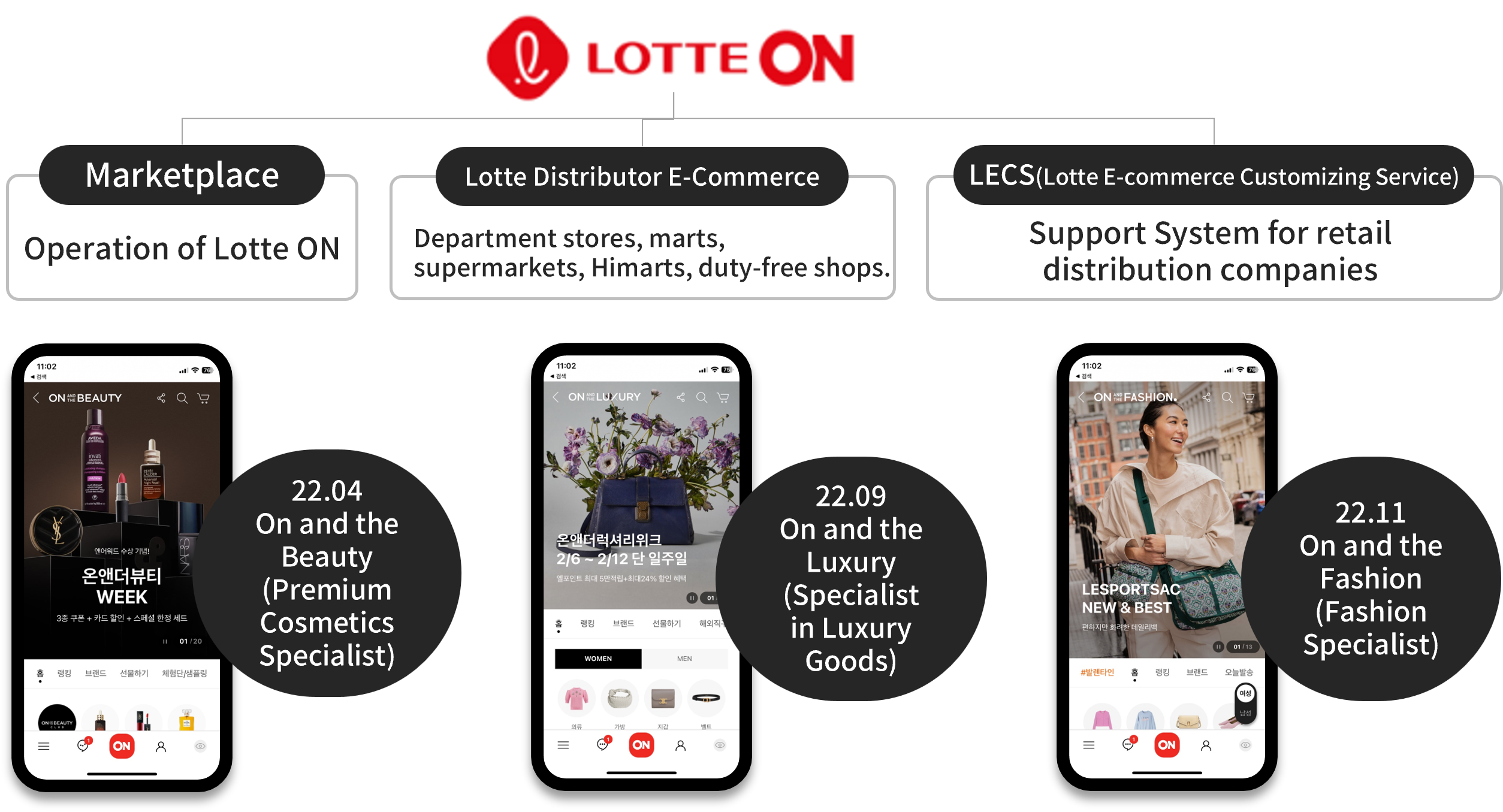 2. Commision
Lotte ON
commission rates :
7% ~
13%
sales fees depending on categories
+ prepayment shipping fee of 3.3%



3. Unique service : Vertical Platform
Lotte On is transforming into a lifestyle platform through Lotte ON's unique vertical platform service that targets customers who are interested in a specific field.