Press release
PopinBorder Holds Webinar on 'Becoming an Ultra-Simple Global Shopee Seller with Pathfinder'
Posted
2023-07-14 09:56:15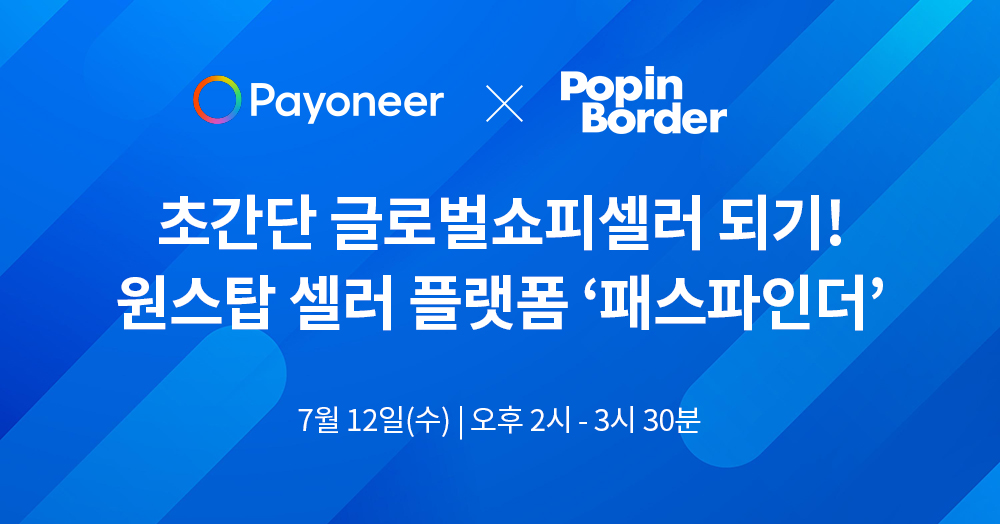 PopinBorder Holds Webinar on 'Becoming an Ultra-Simple Global Shopee Seller with Pathfinder'

PopinBorder, an integrated domestic and foreign order management solution of CTK E-Vision Global Networks, announced on the 11th that it will hold a webinar with Payonia Korea, an integrated financial solution company, on the 12th. The webinar will run from 2 p.m. to 3:30 p.m. on the 12th for about an hour and a half, and applications for participation will be made on Payonia Korea's Naver blog.

This webinar will introduce "PathFinder," which can be used in just a few clicks from entry to product sourcing, sales, and delivery for beginners of Shopee. PathFinder, PopInBorder's new platform, is an automatic all-in-one platform for global resellers. Sellers who are new to Shopee Selling will also introduce tips to start their business quickly using PassFinder, which is expected to be a good opportunity for those who are usually interested in starting e-commerce by purchasing agency.

Kim Min-sik, CEO of Citi K Vision Global Networks, said, "PathFinder will actively support those who start their first purchase agency business to operate the shopping mall easily and quickly, so please check the relevant information through this webinar."